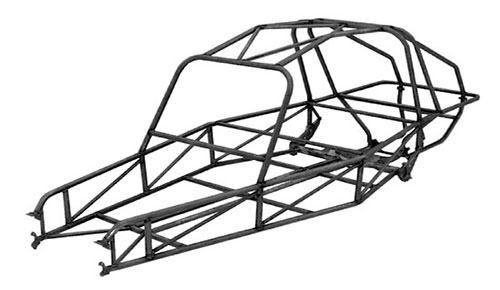 ---
Introduced in 2001 the Cruiser is our leading 4 seat, model in the Berrien Buggy by Acme chassis line.  This 112" wheelbase, "Low Side"* chassis sets the standard for affordable family fun.  When you go riding in a Cruiser, no one has to wait for their turn to ride.  The Cruiser is a great choice for Dad, Mom, and the kids to enjoy a "cruise" together.  The spacious cockpit is 51 ¾" wide & 44 ½" high.
The jig welded main frame is constructed with 1½" X .095" welded seam mild steel tubing.  Support tubes are 1" X .065".  All bends are mandrel bent, and this chassis can also be produced in 4130 chrome moly for an additional fee.
---
The Cruiser is available as:
* Please visit the "Kit Description" page (here) for descriptions.
---
A 5 piece fiberglass body is available for the Cruiser:
---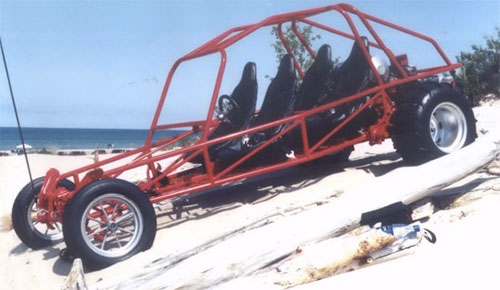 Built by Bryan Young & currently owned by Sam Younglove, Michigan