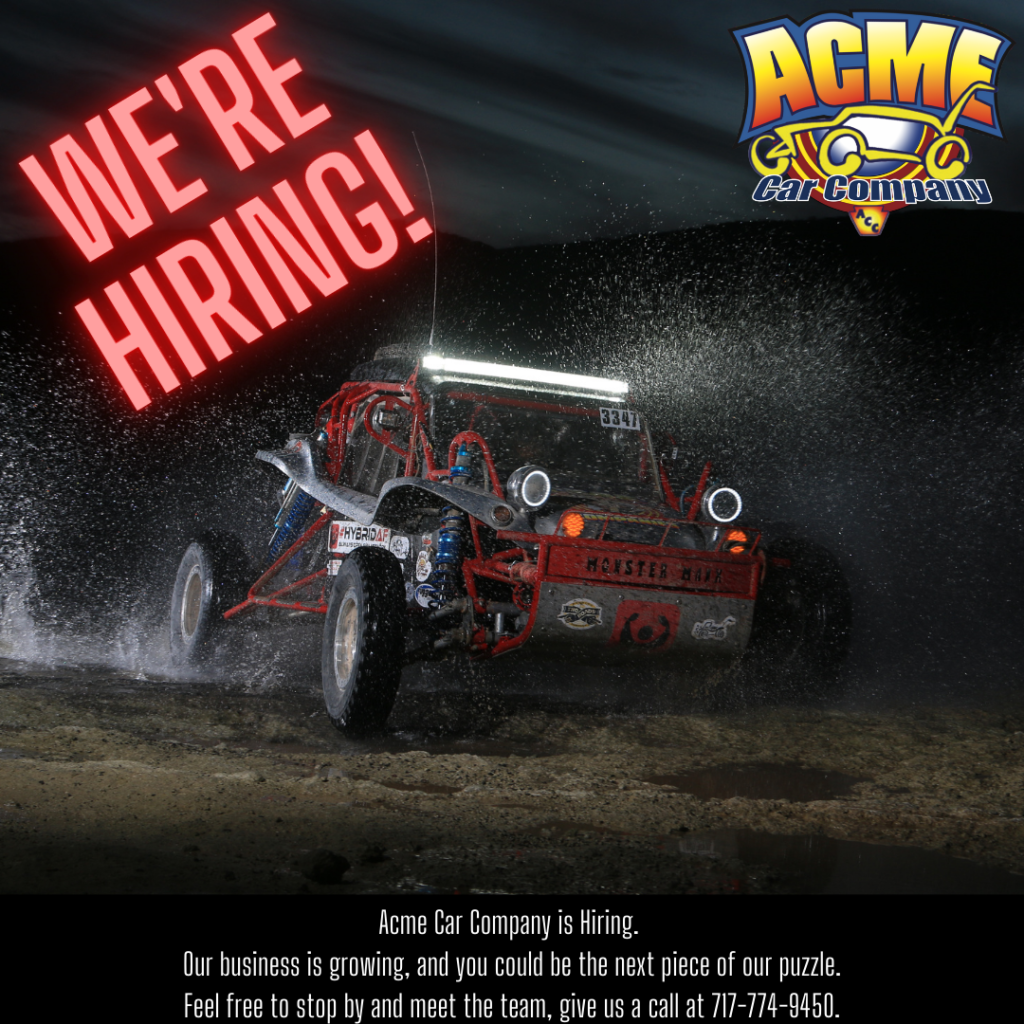 Open Positions
---
General Mechanic
Description: Seeking a general mechanic to work in our vehicle restoration and specialty vehicle build department.  The candidate would be expected to work on air-cooled Volkswagon, and Volkswagon restorations, as well as the ability to build and assemble dune buggies, sandrails, and specialty vehicles.  Other duties would include assisting in the fabrication of company-manufactured products.  Mechanical experience is required, but we are willing to provide additional training to qualified candidates.
Hours: Monday – Friday 7:30 – 5:30 (Flexible 8 hours)
Pay: Commensurate with applicable experience
How to Apply: Call (717) 774-9450 and ask for Jason or Bob.  You may also email JHaller@AcmeCarCo.com
Posted: 9/6/2022
---
Lead Fiberglass Technician
Description: Seeking an experienced candidate to fill a leadership position in our fiberglass facility.  The successful candidate will have experience in the creation of fiberglass products such as mold preparation and repair, as well as experience in both hand-layup and chopper-gun applications.  This leadership position will be responsible for the day-to-day production of our dune buggy bodies as well as various parts for our commercial customers.  Experience working with metal flake gel coat application is a plus.
Hours: Monday – Friday 7:30 – 4:30
Pay: Commensurate with applicable experience
How to Apply: Call (717) 774-9450 and ask for Big John or Bob.  You may also email JMickle@AcmeCarCo.com
Posted: 9/6/2022
---