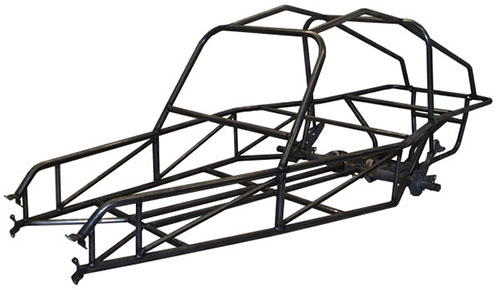 ---
The Stinger is a smooth riding 100" wheelbase, 2 seat, "Low Side"* model with a little extra room to carry gear behind the seats.  The Stingers spacious cockpit is 51" wide & 41 ¼" high, so it will easily accommodate 2 passengers and their essentials.
The jig welded main frame is constructed with 1 ½" X .095" welded seam, mild steel tubing.  Support tubes are 1" X .065".  All bends are mandrel bent.  We can also produce this chassis in 4130 chrome moly for an additional fee.
The Stinger comes with:
Solid Rear Transmount
Frame Horn Supports
Seat back brace
Shift box w/shift tube hanger
8 front-end clamps w/bolts & nylock nuts
2 corner floor gussets
Bracket for self-aligning steering bearing
Brackets for master cylinder & pedal assembly
8 universal tabs (can be used to mount seats, seat belts, gas tank, lights, etc.)
---
The Stinger is available as:
* Please visit the "Kit Description" page (here) for descriptions.
---
Our 3 piece fiberglass body will fit the Stinger:
---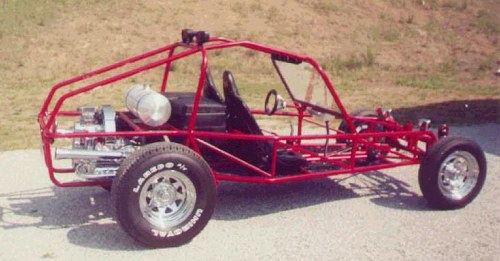 Owned by Michael Holbert,Tennessee