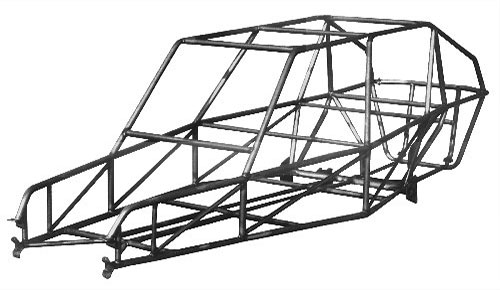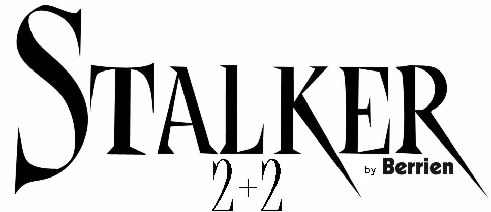 ---
The Stalker 2+2 is our 115" wheelbase "High Side"* model, offering race car style fun for 4 passengers.  Race Car = cockpit positioned further forward and an extra strong flanged rear cage.  Positioning the cockpit further forward puts more weight on the front wheels and improves steering.  The Stalker 2+2's cockpit is 49 ¾" wide & 42 ½" high.
We are also able to make this frame wider by 6" for an extra charge.  Widening the rear frame does require the use of custom front and rear suspension components.
The jig welded frame is constructed of 1 ½"X .095" welded seam, mild steel tubing.  Support tubes are 1" X .065".  All bends are mandrel bent.  The Stalker 2+2 is also available using 4130 chrome moly tubing at an additional cost.
---
The Stalker 2+2 is available as:
* Please visit the "Kit Description" page (here) for descriptions.
No fiberglass body is currently available for the Stalker 2+2!
---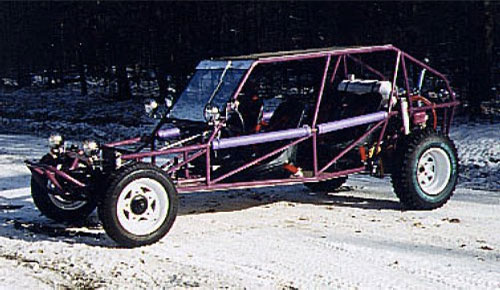 Owned by Donald Darling, Michigan