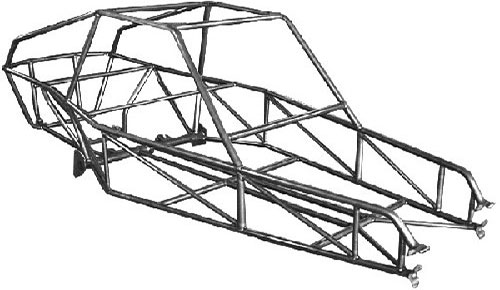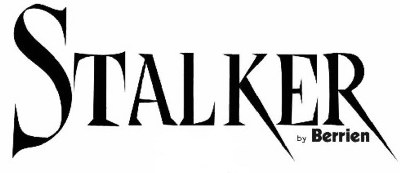 ---
Race car styling in a 2 seat "High Side"*, 100" wheelbase frame, sets the Stalker apart from other models. The cockpit is moved forward, putting more weight on the front wheels, which keeps the front end from plowing in the corners and improves steering.  The rear cage is integrated into the chassis giving it more strength and rigidity, but still having a four-flanged removable section for engine R&R.  The Stalkers cockpit is 50 ½" wide & 40 ½" high.
We are also able to make this frame wider by 6" for an extra charge.  Widening the frame does require the use of custom front and rear suspension components.
The jig welded frame is constructed of 1 ½" X .095", welded seam, mild steel tubing.  Support tubes are 1" X .065".  All bends are mandrel bent.  The Stalker is also available using 4130 chrome moly tubing at an additional cost.
---
The Stalker is available as:
* Please visit the "Kit Description" page (here) for descriptions.
No fiberglass body is currently available for the Stalker!
---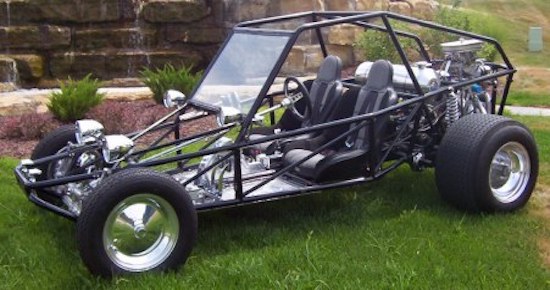 Owned by Jeff Reese, Missouri