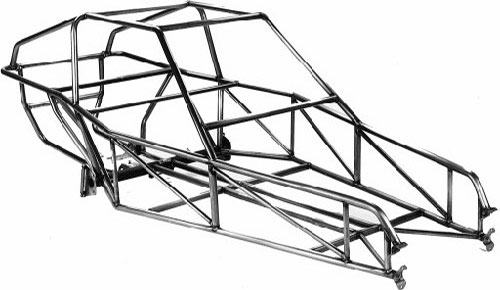 ---
The sleek, long back, flat top Venture is truly sandsational!  The roomy, cockpit sits further back on the chassis, putting you closer to the rear wheels and making the front end lighter for sand running.  This 100" wheelbase, "High Side"*, 2 seater has 501/2" width and 40" height inside the cockpit.  We are also able to make this frame wider by 6" for an extra fee.  Widening the frame does require the use of custom front and rear suspension components.  This jig welded frame is constructed of 1 ½" X .095", welded seam, mild steel tubing.  Support tubes are 1" X .065".  All bends are mandrel bent.  The Venture is also available using 4130 chrome moly tubing at an additional cost.
This high rail frame may be widened by 6″
---
The Venture comes with:
Solid Rear Transmount
Frame Horn Supports
Seat back brace
Shift box w/shift tube hanger
8 front-end clamps w/bolts & nylock nuts
2 corner floor gussets
Bracket for self-aligning steering bearing
Brackets for master cylinder & pedal assembly
8 universal tabs (can be used to mount seats, seat belts, gas tank, lights, etc.)
---
Available As:
* Please visit the "Kit Description" page (here) for descriptions.
---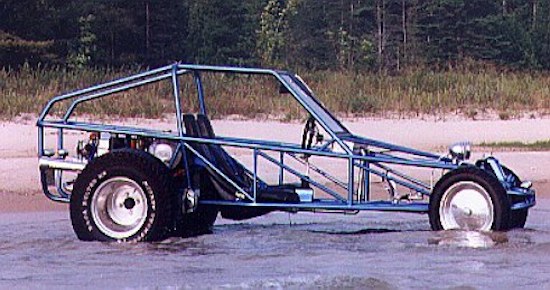 Owned by David Strunk, Michigan